Apaylo is the Canadian payment processor we use to transfer money from your bank account. This is why when you sign up for Beaver Bitcoin you are required to agree to both our terms and Apaylo's terms.
If you have a Recurring Buy with Beaver, you will receive a weekly email from Apaylo (welcome@apaylo.com) that looks like this, confirming the transfer of funds from your bank account.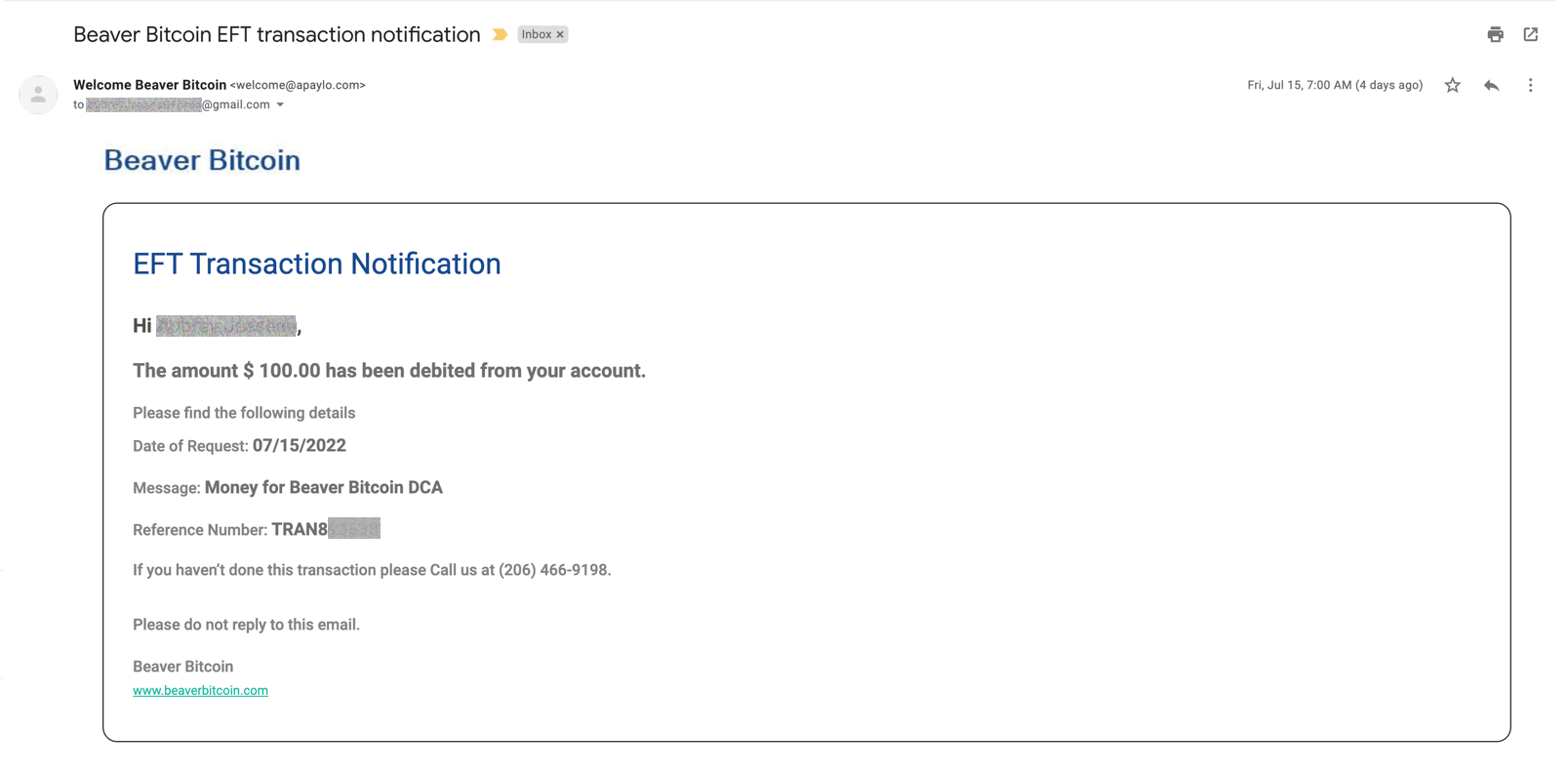 Learn more about Apaylo at their website.